An arsonist, driving a pickup truck, set fire to a Planned Parenthood clinic in central Illinois, police said Tuesday, just days after the state enacted new laws protecting abortion rights.
The attacker used a "fire accelerant" at about 11:31 p.m. CT on Sunday in the 2700 block of North Knoxville Avenue, Planned Parenthood and Peoria police said.
The Peoria Fire Department extinguished flames that were "contained to one room" as one "firefighter sustained non-life-threatening injuries," police said in a statement.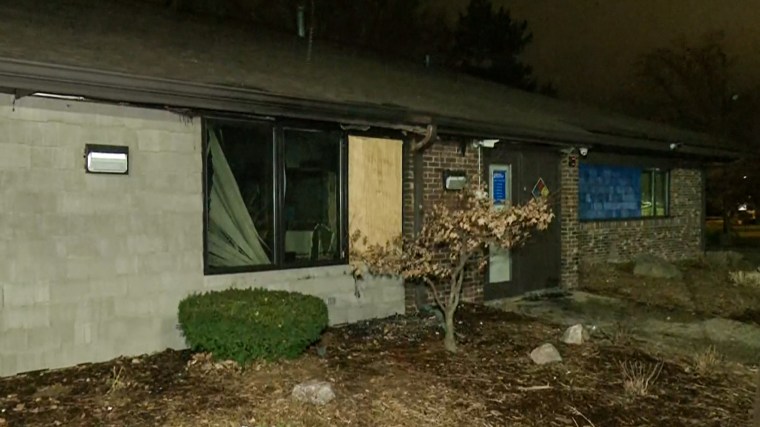 No one was inside the building during the attack.
The arsonist "threw a fire accelerant through a window, causing a fire in the building," Illinois Planned Parenthood CEO Jennifer Welch said in a statement.
"Senseless acts of vandalism have been on the rise across the country and Illinois has become a target as extreme and divisive rhetoric increases," Welch added.
The "preliminary cause of the fire was arson," said police, who also released pictures of the suspect's pickup truck.
The blaze was set a little more than two days after Illinois Gov. J.B. Pritzker on Friday signed into law sweeping reproductive health care legislation that protects out-of-state abortion seekers and adds other safeguards to abortion rights in America's sixth most populous state with a population of 12.6 million residents.
The location that was attacked Sunday does not perform "in-clinic procedures" but does provide other reproductive and sexual healthcare services, according to Planned Parenthood.
"This act of vandalism will have a devastating impact on the community's ability to access birth control, cancer screenings and gender-affirming care," Welch said.
"We will not stop providing the essential health care our patients need and deserve. We pledge to work swiftly to meet the needs of our Peoria patients and those traveling from other states to receive reproductive health care."